Brussels is the capital of Belgium, and the main administrative headquarters of the European Union. It is a multicultural city, with a great history, perfect for lovers of architecture and art.
In each area you find something different, from museums, medieval buildings, to nightlife. A place that enchants people of all ages.
Places to visit.
Grand place
By day it is a beautiful postcard, with places to eat and relax, at night, the square is illuminated and people sit right in the center to talk and drink, a very relaxed atmosphere. If you are there, take some time and admire all the small details, the golden inlays in the buildings, the small sculptures, their Gothic towers, everything transports you to other centuries, where life was much quieter.
The statue of Charles-Everad
The statue of Charles – Everad is a very important and distinctive monument of Belgium, as is the Manneken Pis. It is a bronze statue, with a man in a position that denotes him badly injured. According to tradition, it is good luck to touch this statue.
The monument was made by Julien Dillens in honor of Everad, a citizen of Brussels. In the fourteenth century, this character died to protect the city from abuse and defend their rights.
Manneken Pis
It's one of those things that if you don't know they are there, you may not notice it. Perhaps the most famous statuette in all of Belgium, which has a museum dedicated only to its small costumes and whose setting floods the souvenir shops. But you must remember that it is a 61 cm figure on a small fountain at the crossroads of Rue du Chene and Rue de l 'Etuve. It is always surrounded by tourists so probably taking a picture of the small statue will not be so easy, but it is one of the must to visit.
Royal Palace of Brussels
An amazing building with a beautiful garden. It is an unmissable visit when you are in the city.
Royal Galleries Saint Hubert
Along a couple of streets, it is a walk through which you definitely have to pass more than once, visit its chocolate shops and admire its roof.

Mont des Arts
It is worth climbing a few steps to enjoy the view from this place. You can observe the whole city from one place, adorned by gardens.
Brussels park
A few steps from the Royal Palace in Brussels is a very beautiful park, ideal for walking and resting a little after a day of shopping or running from attraction to attraction.

Church of Our Lady
The Notre-Dame de Bruxelles, a beautiful Church in the center of the city, which stands above the buildings that surround it. Its beautiful stained glass windows and arches take your breath away, its style will certainly remind you of its homonym of Paris, but with its own style and character.
Atomium
Although it is one of the most famous places in Belgium in my two visits to the country, I have not been able to take the time to visit it. And this is because the other places on this list can be visited even in one day, (Of course if you walk quickly and do not take much time to take photos).
To visit the Atomium you have to book an entire afternoon. It is on the outskirts of the city, but if you have the time it is definitely worth it.
Where to Eat and Drink
There are 4 things you should try when visiting Belgium:
French fries
Waffles
Beer
Chocolates
So here are my recommendations of places to try each one.
Fritland
A parenthesis here. In some countries they are known as "French fries" but as history indicates, the origin of this food is in Belgium, where upon arrival the American soldiers tried this dish that was already typical and they told him French Fries by the spoken language in Belgium and not in the area. And the truth once you taste potatoes in Belgium none can meet your expectations. If you want to try them I recommend you go to Fritland this few steps from Grand Place, and to my regret I have not tried potatoes in all the stores in Belgium so I could not say if these are the best 100%, but the long lines of people who They are trained to try them, maybe they can speak for themselves, and to my liking, if they are delicious and highly recommended.

Via Google
Le Funambule
Now another classic from Belgium is the Waffles, of many types and colors, one of my favorite places to eat them is Le Funambule, it is half a block from the Manneken Pis, and they are very rich.
Delirium
In terms of beers, perhaps my opinion looks a bit skewed since I am not fond of this drink, but I can honestly say that my favorite beer is Belgian, especially flavors. In Brussels even in the supermarket you can find flavored beers, but if the goal is to go out to a bar, you simply cannot go to Belgium without visiting Delirium, my personal recommendation is the Delirium Red.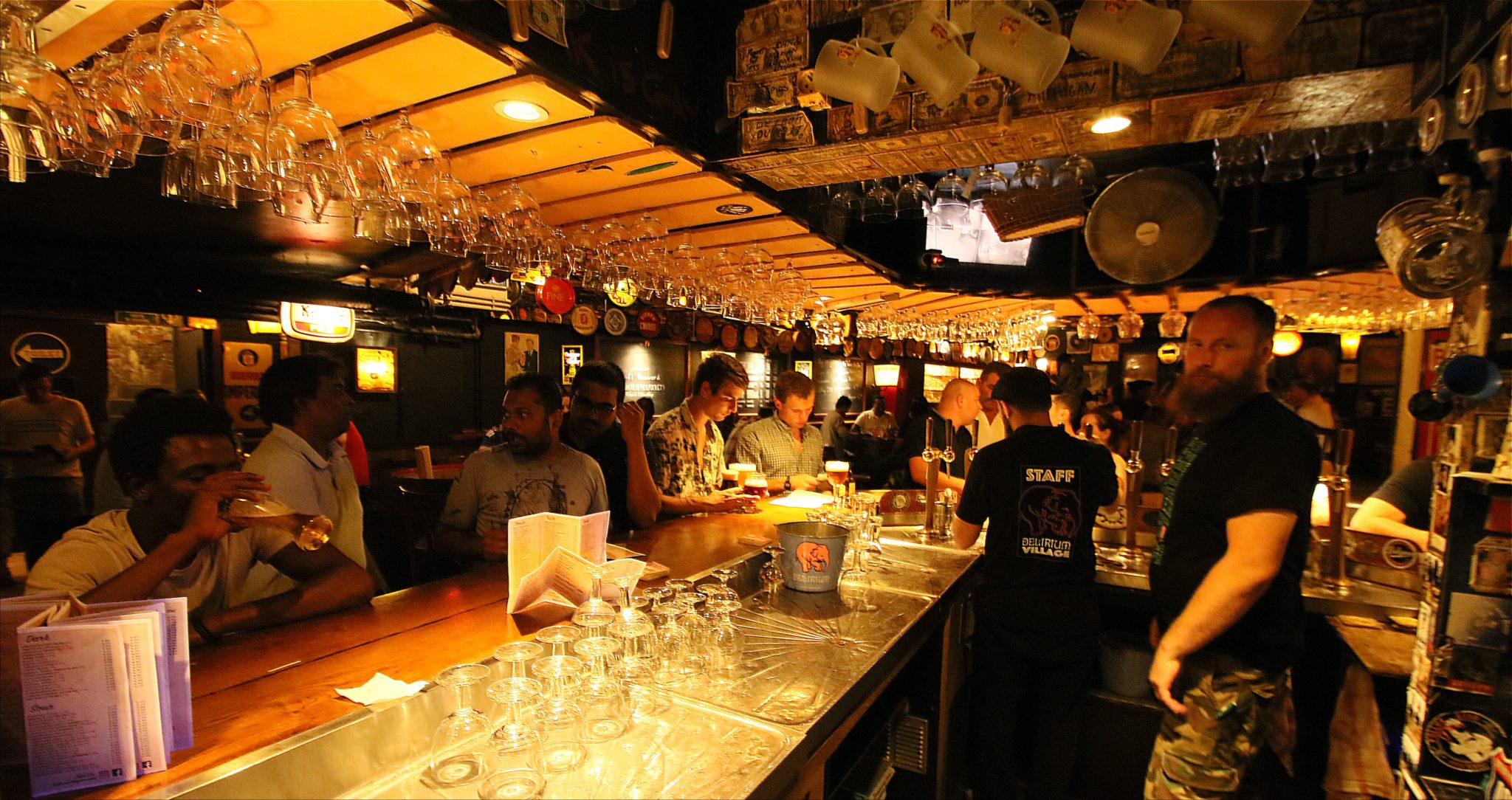 Two Chocolates options
If you go with a Gourmet travel idea, I recommend going through the shops of Leonidas, they are very typical, with 100% Belgian chocolate and a very nice shop.
But if you go with a savings plan or you intend to bring chocolates to all friends at home, you can also go to the Lidl supermarket to buy J. B. Gross brand chocolates, which are very good and at slightly cheaper prices.
Leer Articulo en Español