The current situation has us all at home, so although we may not be able to travel physically, there is no reason not to do it with our minds, and think about the destinations we will visit when all this is over.
I share my list of Favorite Travel Movies (Whether the protagonist takes a trip in the movie or it shows you some interesting place), all based on books, so if you liked the movie maybe you can follow up by inspiring you with a reading, or it may be the opposite. (Because the book is always better than the movie)
Under the Tuscan Sun (2003)
Frances Mayes is a 35-year-old San Francisco writer whose perfect life has just taken an unexpected detour. Her recent divorce has left her with terminal writer's block and extremely depressed. Her best friend, Patti, is beginning to think that she might never recover. "Dr. Patti's" prescription: 10 days in Tuscany. It's there, on a whim, that Frances purchases a villa named Bramasole–literally, "something that yearns for the sun." The home needs much restoration, but what better place for a new beginning than the home of the Renaissance? As she flings herself into her new life at the villa in the lush Italian countryside, Frances makes new friends among her neighbors; but in the quiet moments, she is fearful that her ambitions for her new life–and new family–may not be realized, until a chance encounter in Rome throws Frances into the arms of an intriguing Portobello antiques dealer named Marcello. Even as she stumbles forward on her uncertain journey, one thing becomes clear: in life, there are second chances.
Book: Under the Tuscan Sun (1996)
Author:  Frances Mayes
A Room with a View (1985)
Set during the Edwardian era of England, A Room With a View finds Lucy, a proper young British lady, facing a dilemma — should she marry the safe, nerdish Cecil, or opt for the unpredictability of the charismatic George whom she met while on a tour of the continent?
Book: A Room with a View (1908)
Author: E. M. Forster
The Sisterhood of the Traveling Pants (2005)
When they turn 16, four lifelong friends are upset over the prospect of spending their first summer apart. As they scatter to different locations, their one bond is a cherished pair of jeans they've shared. Each will keep the pants for two weeks of her trip, passing them on to the next girl. Each faces serious coming-of-age problems, and somehow the pants help them through.
Book: The Sisterhood of the Traveling Pants (2001)
Author: Ann Brashares
Out of Africa (1985)
Initially set on being a dairy farmer, the aristocratic Karen Blixen (Meryl Streep) travels to Africa to join her husband, Bror (Klaus Maria Brandauer), who instead spends their money on a coffee plantation. After discovering Bror is unfaithful, Karen develops feelings for hunter Denys (Robert Redford), but realizes he prefers a simplistic lifestyle compared to her upper class background. The two continue on until a series of events force Karen to choose between her love and personal growth.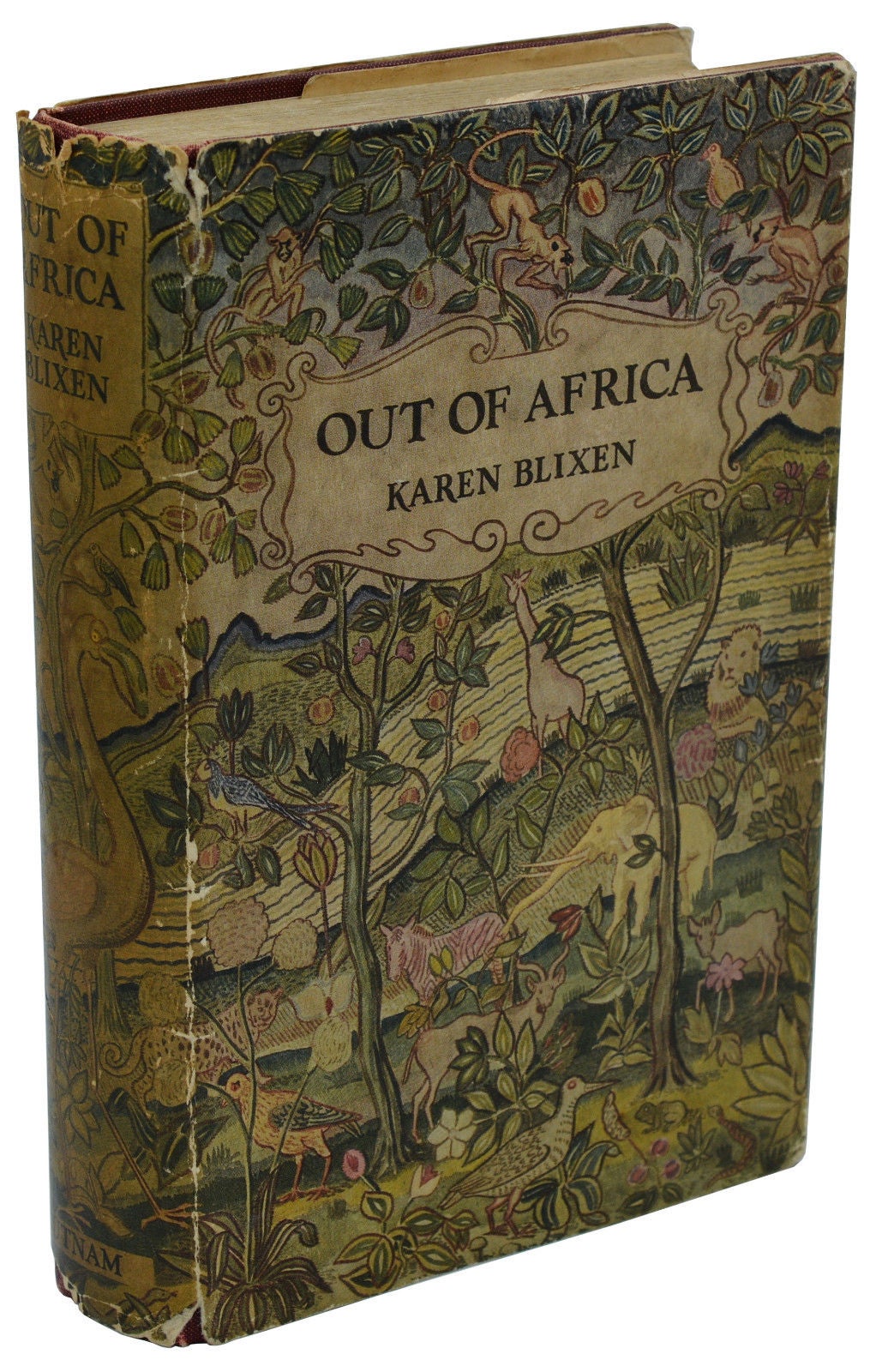 Book: Out of Africa (1937) 
Author: Karen Blixen
The Secret Life of Walter Mitty (2013)
Ben Stiller directs and stars in THE SECRET LIFE OF WALTER MITTY, James Thurber's classic story of a day-dreamer who escapes his anonymous life by disappearing into a world of fantasies filled with heroism, romance and action. When his job along with that of his co-worker (Kristen Wiig) are threatened, Walter takes action in the real world embarking on a global journey that turns into an adventure more extraordinary than anything he could have ever imagined.
Short Story: "The Secret Life of Walter Mitty" (1939)
Author: James Thurber
Angels & Demons (2009)
Angels and Demons re-teams director Ron Howard and star Tom Hanks for the sequel to their international blockbuster adaptation of Dan Brown's novel The Da Vinci Code. Although the book Angels and Demons was written before the novel The Da Vinci Code, the movie transpires after the events of the earlier movie. Hanks stars as professor Robert Langdon, the most respected symbologist in the United States, who uses his knowledge in order to decode a symbol on the skin of a murder victim. The clues put him on the trail of an international conspiracy involving the Catholic Church.
*In this case I recommend the trilogy of movies and books, since in each one different locations are explored. England and France in The Da Vinci Code; and Florence and Istanbul in Infierno. 
Book: Angels & Demon (2000)
Author: Dan Brown
Wild (2014)
With the dissolution of her marriage and the death of her mother, Cheryl Strayed has lost all hope. After years of reckless, destructive behavior, she makes a rash decision. With absolutely no experience, driven only by sheer determination, Cheryl hikes more than a thousand miles of the Pacific Crest Trail, alone. WILD powerfully captures the terrors and pleasures of one young woman forging ahead against all odds on a journey that maddens, strengthens, and ultimately heals her.
Book:Wild: From Lost to Found on the Pacific Crest Trail (2012)
Author: Cheryl Strayed
Blood & Chocolate (2007)
Iron Jawed Angels director Katja von Garnier and the producers of Underworld team to adapt author Annette Curtis Klause's tale of a teenage werewolf who must choose between love and loyalty to the pack when she falls for a handsome young human. Vivian Gandillon (Agnes Bruckner) is a 19-year-old girl living in modern-day Bucharest. After spending her entire life running from the truth, Vivian is forced to come to terms with her lycanthropic origins when her growing affections for a visiting American artist threaten to reveal her family's dark secret. For centuries, Vivian's family has been involved with an ancient secret society. Now, in order to be with the one she loves, Vivian will be forced to betray an age-old vow that could bring about the downfall of her entire race. 
Book: Blood & Chocolate (1997)
Author: Annette Curtis Klause
Into the Wild (2007)
Freshly graduated from college with a promising future ahead, 22 year-old Christopher McCandless instead walked out of his privileged life and into the wild in search of adventure. What happened to him on the way transformed this young wanderer into an enduring symbol for countless people. Was Christopher McCandless a heroic adventurer or a naïve idealist, a rebellious 1990s Thoreau or another lost American son, a fearless risk-taker or a tragic figure who wrestled with the precarious balance between man and nature? McCandless' quest took him from the wheat fields of South Dakota to a renegade trip down the Colorado River to the non-conformists' refuge of Slab City, California, and beyond. Along the way, he encountered a series of colorful characters at the very edges of American society who shaped his understanding of life and whose lives he, in turn, changed. In the end, he tested himself by heading alone into the wilds of the great North, where everything he had seen and learned and felt came to a head in ways he never could have expected.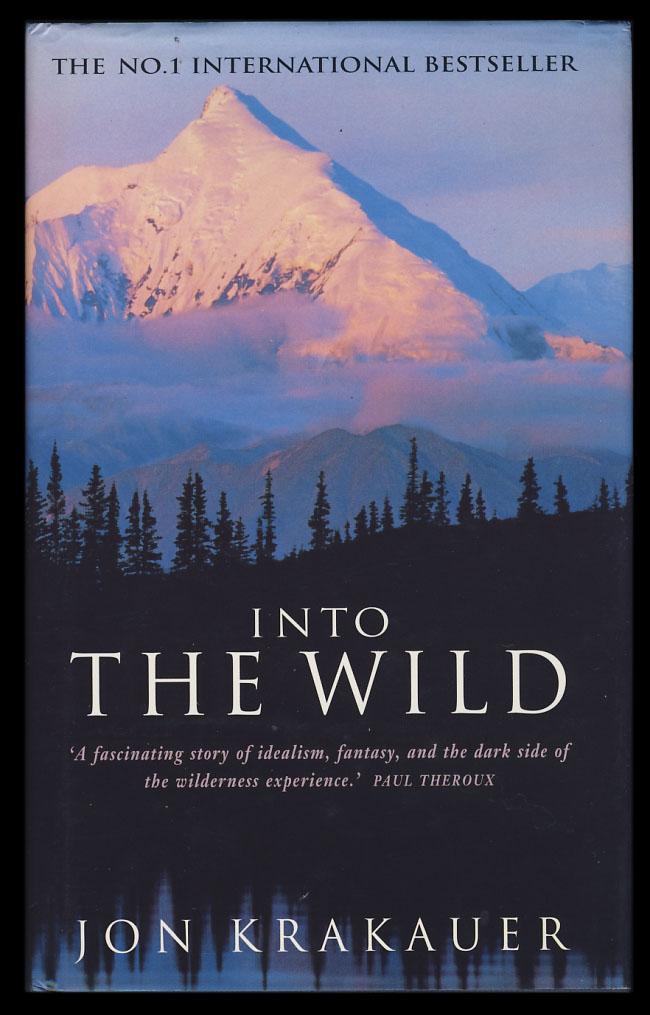 Book: Into the Wild (1995)
Author: Jon Krakauer
Eat, Pray, Love (2010)
Liz Gilbert had everything a modern woman is supposed to dream of having — a husband, a house, a successful career — yet like so many others, she found herself lost, confused, and searching for what she really wanted in life. Newly divorced and at a crossroads, Gilbert steps out of her comfort zone, risking everything to change her life, embarking on a journey around the world that becomes a quest for self-discovery. In her travels, she discovers the true pleasure of nourishment by eating in Italy; the power of prayer in India, and, finally and unexpectedly, the inner peace and balance of true love in Bali.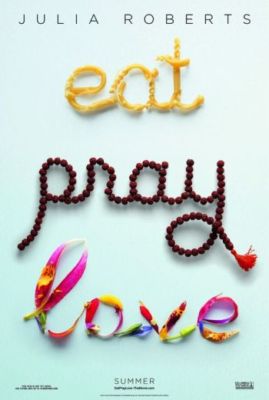 Book: Eat, Pray, Love. (2006)
Author:  Elizabeth Gilbert
I hope the list is to your liking
Here you can see the trailers of the movies we mentioned so you can choose which one to watch first.