I've talked to you about korean dramas, french tv shows, and musical movies. At this point you've begun to know my personality and now it is time for me to get onto another one of my favorite topics: Animation.
I believe that any movie or tv series should get an equal opportunity of being watched.What I want to say with that, is that it doesn't matter if it's meant for an audience of children or not (this is acceptable only when we are old enough to watch anything, of course).
I think it's awful that we outright say we will not see something because we think it to be beneath us. "That 's child's stuff, how embarrassing!" "Do you really like Ladybug? Are you four?"
It is the easiest way for us to miss great stories or interesting ideas. It is one thing, in my opinion, to say something isn't your style or you don't enjoy it, but another very different thing is to refuse to watch it just because "it's for kids".
And I've said all this to validate the chance that Ladybug deserves to be given. Yes, it is a story that is written for a children's audience, but it is much deeper than it seems to be on the surface. Of course, all things portrayed in simple terms, but even so, it is very revolutionary for current mexican generations.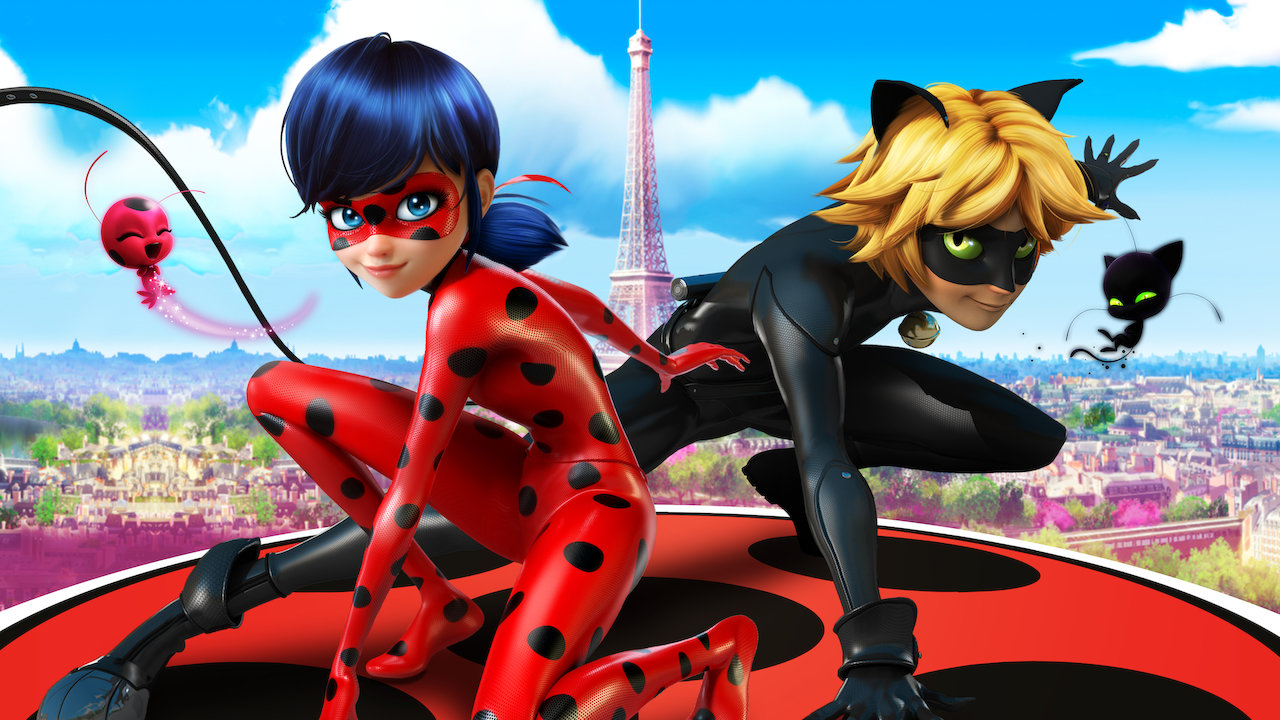 There is a huge cultural variety: friends with all kinds of looks and backgrounds and a great sense of responsibility and honesty. And it's not "educative" through cliches and tropes only, for I believe that as seasons go on, us adults can also learn a lesson or two that the author includes. My favorite so far?
"C'est d'accepter que même si la vie ne nous donne pas toujours les cadeaux que l'on espérait, la vie, elle, est toujours un cadeau."
"It's about accepting that even if life doesn't always give us the presents we hoped for, life itself is always a present."
Once you have context (and even without it), it is an idea that speaks volumes. And just like those details, we find many more throughout the show. It is true that the main argument is very simple: "to defeat the villain", but that 's just a starting point. The longer we watch, we get to see that the villain is much more layered than we expected and that defeating it won't be as easy as a "children's story".
What is it about?
The story begins with two ordinary teenagers that run into a mysterious character known as the Guardian of the Miraculous. This person needs two heroes to defeat Le Papillon, the main villain in the story.
Adrian and Marinette accept the charge and they become Ladybug and Chat Noir, Paris' great heroes. But accepting this job brings them certain rules: no one can know the true identity of the saviors, not even themselves.
This leads to a subplot that many people (myself included) follow and love: our main characters are in love with each other, only… they don't know that. Why? Well… because Marinette (Ladybug) is head over heels in love with Adrien, and Chat Noir (Adrien) is completely in love with Ladybug.
Cruel irony, isn't it? They love each other, but since they are unaware of each other's identity, they can't be together. And the world as we know it would cease to be if they ever found out the truth.
Why should I watch?
I already mentioned some of my points back in the introduction. All I have left to say is: because it's a story that is worthy. In its genre and category it is one of the best productions I have seen and you can tell it is well thought-out.
It's a story that works toward a goal. Meaning, they are episodes that follow the same story arc. If you watch in the correct order you will see that everything has a reason and how much continuity there is between them.
Some final tips
The whole show is currently available in Netflix (4 seasons), but I strongly suggest that you look for the episode order online, since it is a bit different than what you'll find on the platform (and that will mess up the story a little bit: it will spoil some things and others won't make sense).