I spent a whole week watching nothing but The Queen's Gambit. Although I don't think it would take binge watchers as long as it did me, as it turns out, my adult life doesn't leave much time for entertainment.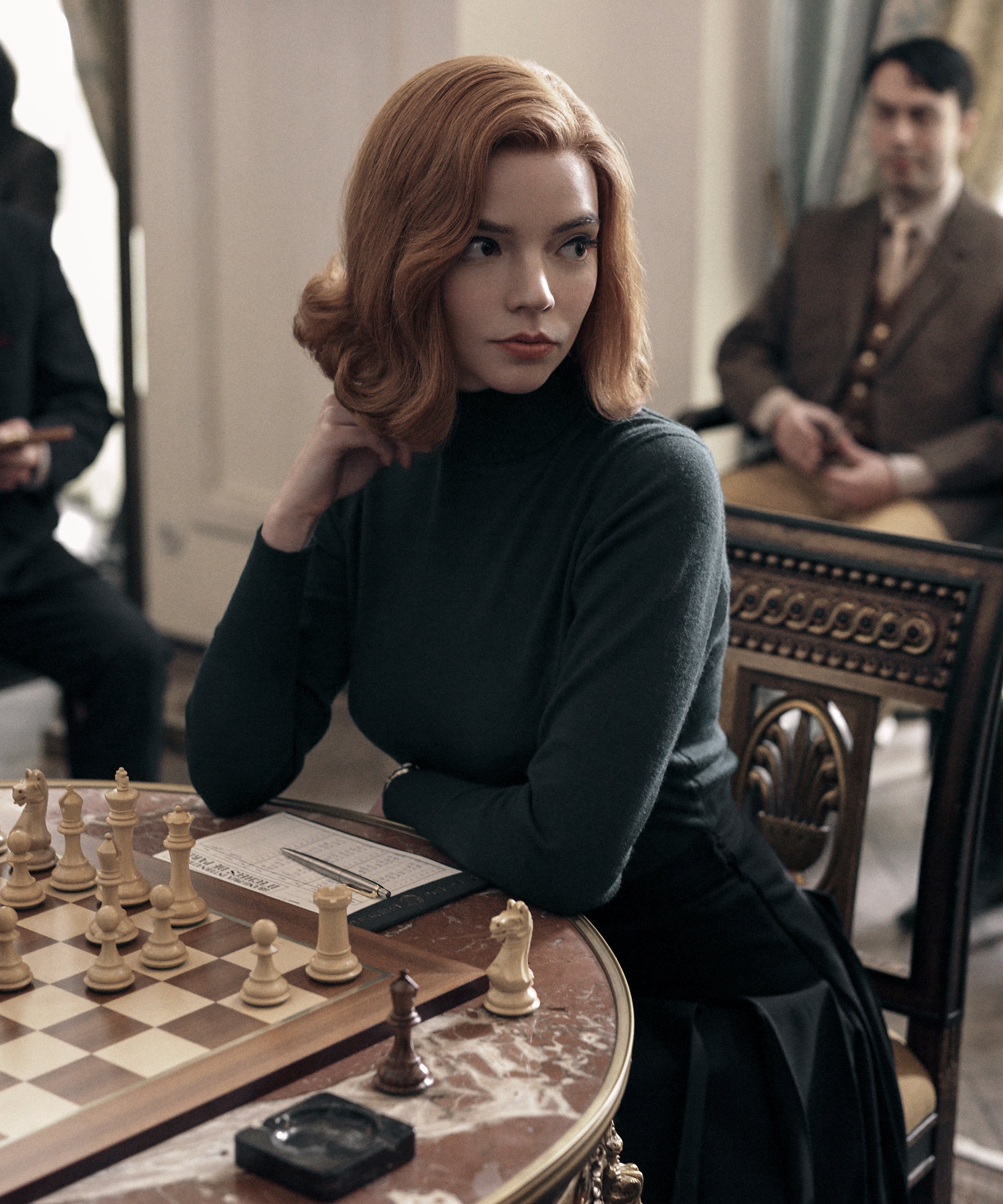 I was very reluctant to start watching it because generally everything that becomes popular in social media, especially if it's from Netflix, ends up creating more expectations than the production deserves, but I daresay this time that rule didn't apply.
I think the story has a lot of strengths and many favorable points. At the same time, I'm sure it also has some errors and details that the experts and purists will comment on. But I am here only to tell you about my experience and to give you some reasons why I think you should see it.
What is it about?
I went in blindly, with a vague idea of what it was about and, yes, curiosity to see what everyone was talking about at the end of last October. The only thing I knew was that there was a female protagonist who plays chess in the 50's and… well, that premise was enough for me.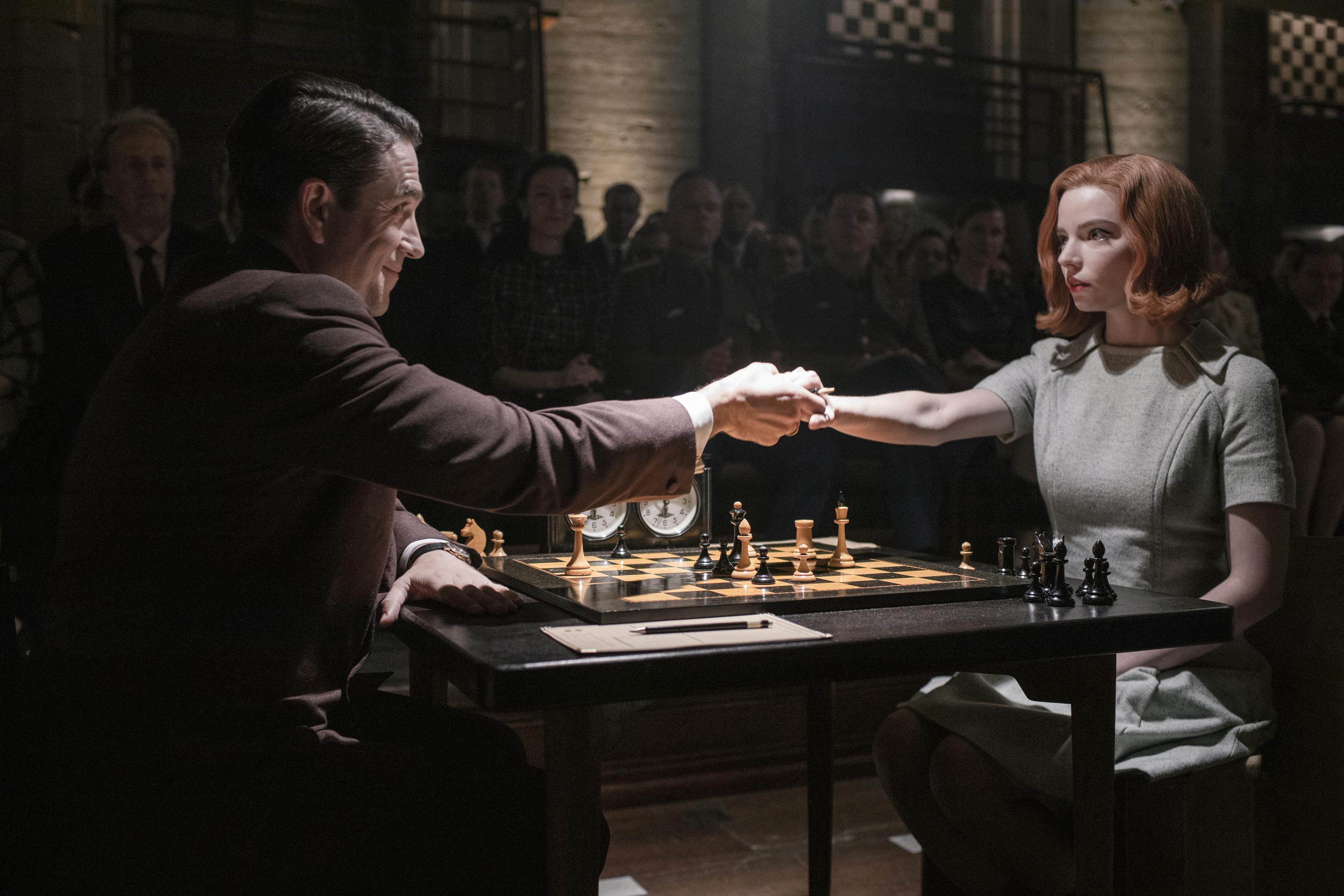 And yes, that's what it's about, but it's not the main argument. The story is actually about the life of Beth Harmon, a girl with a complicated past who at the age of 9 discovers she has a unique talent for chess.
Throughout the story we see an evolution that combines the development of her talent, her passion for the game, her eagerness to always win, all in a life overshadowed by loneliness and addiction.
Will it all end with the best chess match witnessed in history or with the tragic extinction of a star due to substance abuse? You'll have to watch it to find out
Why should I watch it?
It's hard for me to contain my fangirl self and make this text serious, because sometimes there are things that we just need to shout to the world about, and this is one of them. One of the main reasons for this, and also the most talked about, is the splendid performance of Anya Taylor-Joy (Beth Harmon).
I promise you that people are not lying when they say they are in love with her and impressed with her excellent development and the way she takes over the character. I think that even if the plot seems unattractive to you, Anya will make sure to take it beyond all expectations.
Without a doubt, the actress chosen as the main character was the best decision they could've made, and not only her, but the version of her character as a child is also a fantastic one. We get to see the proof of how you obtain a perfect result when talent is combined with good direction.
And I say this because, in my case, I was a bit hesitant when I considered watching the show, but once I started, Beth Harmon didn't let me go until I knew every detail of her origin story, her evolution and her outcome. I am convinced that if given the opportunity, this show will make you go through my same experience.
Then, besides the great performance, this actress does not stand alone. Each person that appears on the screen is a worthy representative of their role -you forget where you saw them before and you understand that each dialogue, as small as it may be, is full of meaning.
And although the story is about Harmon's life, chess is crucial for the character. Every tournament is unique and exciting. Even if you don't understand anything about the moves or think that there are surely creative licenses in them, I promise you that you will be closely following the result of every game, with the same desire that Harmon has of beating her opponent (or even more).
I think that one of Netflix's greatest strengths is how it surprises us with stories like this one… stories that stand out from its extensive catalog and that also overcome the popularity hype and have the potential to transcend to ephemeral success.
Information:
Where can I watch it? Netflix
Director: Scott Frank
Genre: Drama
Seasons and episodes: 1 & 7
Cast:Anya Taylor-Joy, Harry Melling, Thomas Brodie-Sangster, Marielle Stiles Heller.
Translation by Asis Gonzalez